Visitors in Flow House!
For the first time since the dedication of Flow House in 1999, Vic and Roddy Flow returned to Vienna.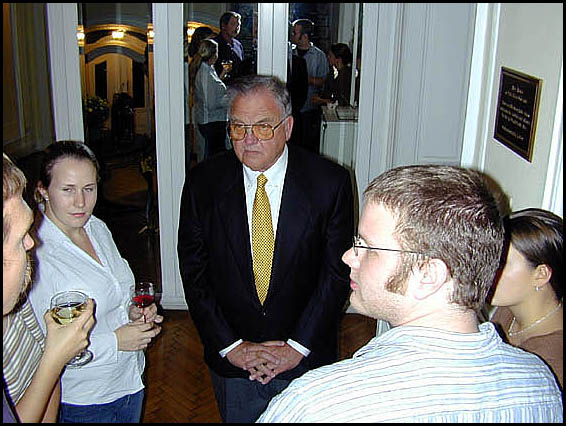 They talked to students, and then enjoyed a meal prepaired for them by the group.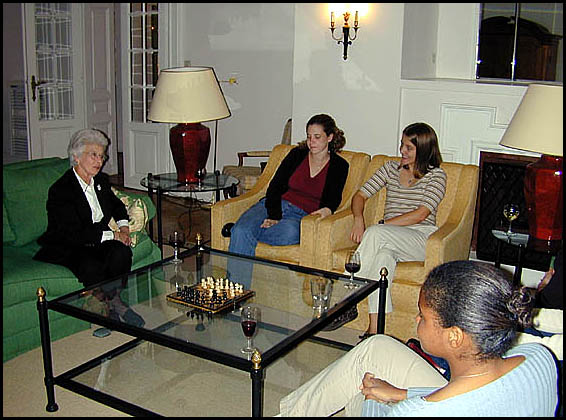 Joining the reception for the Flows were Rita Mewing and Rebecca Boyd from IS.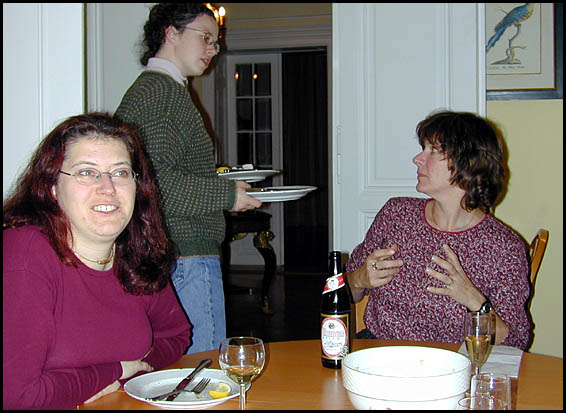 They came to make sure all technical equipment is functioning, and that the new A30 thinkpads will work in Flow House.